My mum used to sing me the song from this film when I was a baby and when I watched it for the first time when I was 13 I was so confused as to where I knew it from! I instantly fell in love with the characters and witty, Shakespearian dialogue and it's been a firm favourite of mine ever since. I've also seen the play performed live at the Globe Theatre and that was equally as incredible!
This film is massively underexposed (as proved by my inability to find a GIF taken from the film) but it's one of those 90s classics that is uncomplicated yet enchanting. Essentially, it's the story of a high-tech thief (played by a delicious looking Val Kilmer) who takes on various personas whose names are always those of saints. It's a really unique film and if, like me, you quite enjoy watching a young Val Kilmer do his sultry thing, you'll love it.

The 'Mean Girls' of the 90s, this film has so many iconic moments, outfits and unexpected life lessons weaved into it - plus it's really just the ultimate chick flick. Me and my sister watch this film together at least a couple of times a year and quote it on an almost daily basis and it's yet to get old: it's a classic!
This film is untouchable. Young Tom Cruise, young Val Kilmer, 80s style and music and a mix of action, witty insults and that famous love scene make it a thing of perfection for me. It could be seen as a testosterone fuelled film if you take it at face value, but there's definitely been some thought put into it on how it can be made more accessible for females (namely that volleyball scene).
Where do I even start with this film? Every line out of Miranda Priestly's mouth is gold and the style transformation compilation scene of Andy Sachs is incredible. I loved this film for showing more of an insight into both the modern world of fashion and the changing world of work (and how far you should let it stretch your morals).
WHILE YOU WERE SLEEPING
This is a film that I only watched in the last year but I instantly fell in love with it. I love Sandra Bullock and the sentiment of this film was extremely sweet and easy to engage with. The story essentially follows Lucy (Bullock) as she works at a train station, hopelessly and secretly besotted with a man she sees everyday. When he gets into trouble and she's the only one around to help and take him to the hospital, she gets misidentified as his fiancée and, well, I'm sure you can guess the rest.
AVATAR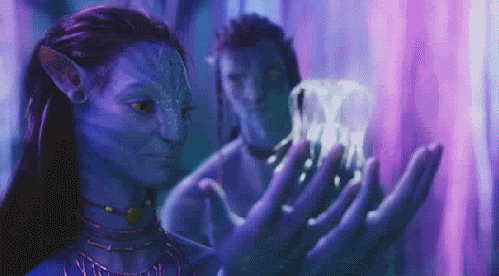 This was the first film that I saw in 3D at the cinema and I remember being literally on the edge of my seat for the entire film. The world of Pandora is so encapsulating and beautiful and it definitely made me wish I could visit! I think some aspects of the plotline are a little weak but overall it's totally enchanting and a very visually appealing film to watch.

This is another classic for me and I love the powerful, unexpected character of Grace Hart (Sandra Bullock again - I love her) as she navigates the typical, overly-feminine world that she would ordinarily reject. There's plenty of comical moments with some low key action and an ultimately light hearted feel to the overall film. The sequel has also managed to succeed in these areas!
This film is my guilty pleasure. It's so ridiculous, childlike and although its humour could easily be deemed to be totally un PC - I love it. It's got so many classic lines and all of the actors seemed to have worked together in other projects which must just add to the comical success of the film. Will Ferrell and John C Reilly work so well together and the same genre of comedy has been applied to other films that I also enjoy watching - namely Anchorman and Zoolander.
I unfortunately missed seeing this in the cinema - I imagine seeing it in 3D would have been amazing - but watched it at home a few months ago and loved every minute of its twisting plotline. At first, I struggled with setting and characters but as the story develops you begin to realise the true meaning behind this. Interstellar artfully gives a futuristic view of a dying Earth and one team of astronauts' final mission to attempt to find a new world. A must watch, especially for fellow space lovers.
So there you have it! The films that cheer me up, inspire me or are just give good viewing pleasure. These films are ones that I watch at least once a year and have become like old friends, I love them all in a different way.
Stay inspired,